The State of
Industrial Device Security

2023:
Survey Analysis

27 September 2023, 10 AM EDT | 2 PM GMT

Sign Up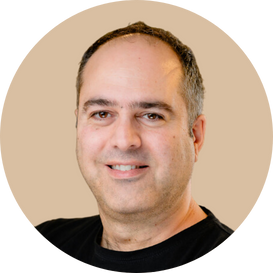 Guy Gilam
Head of Product Marketing
Cybellum
More companies are struggling with increased regulation and compliance demands, as a means of stopping cyber attacks. However, with so many industrial equipment manufacturers adopting multiple solutions simultaneously just to comply, efficiency and resource allocations risk further impact.
Join Guy Gilam, Cybellum's Head of Product Marketing, to dive into the findings from Cybellum's global survey of 200+ industry leaders and decision makers. A sample of these findings include:
70% of industrial device manufacturers have immature product security programs, despite high-profile cyber attacks.
50% of companies lack a dedicated device security function within their organizational structure.
Product security professionals are struggling with efficiency and automation.
In this webinar you'll

learn

about:
The key challenges industrial device security pros face

Top priorities for 2023 device security roadmap

Common practices respondents use to address software supply chain security risks